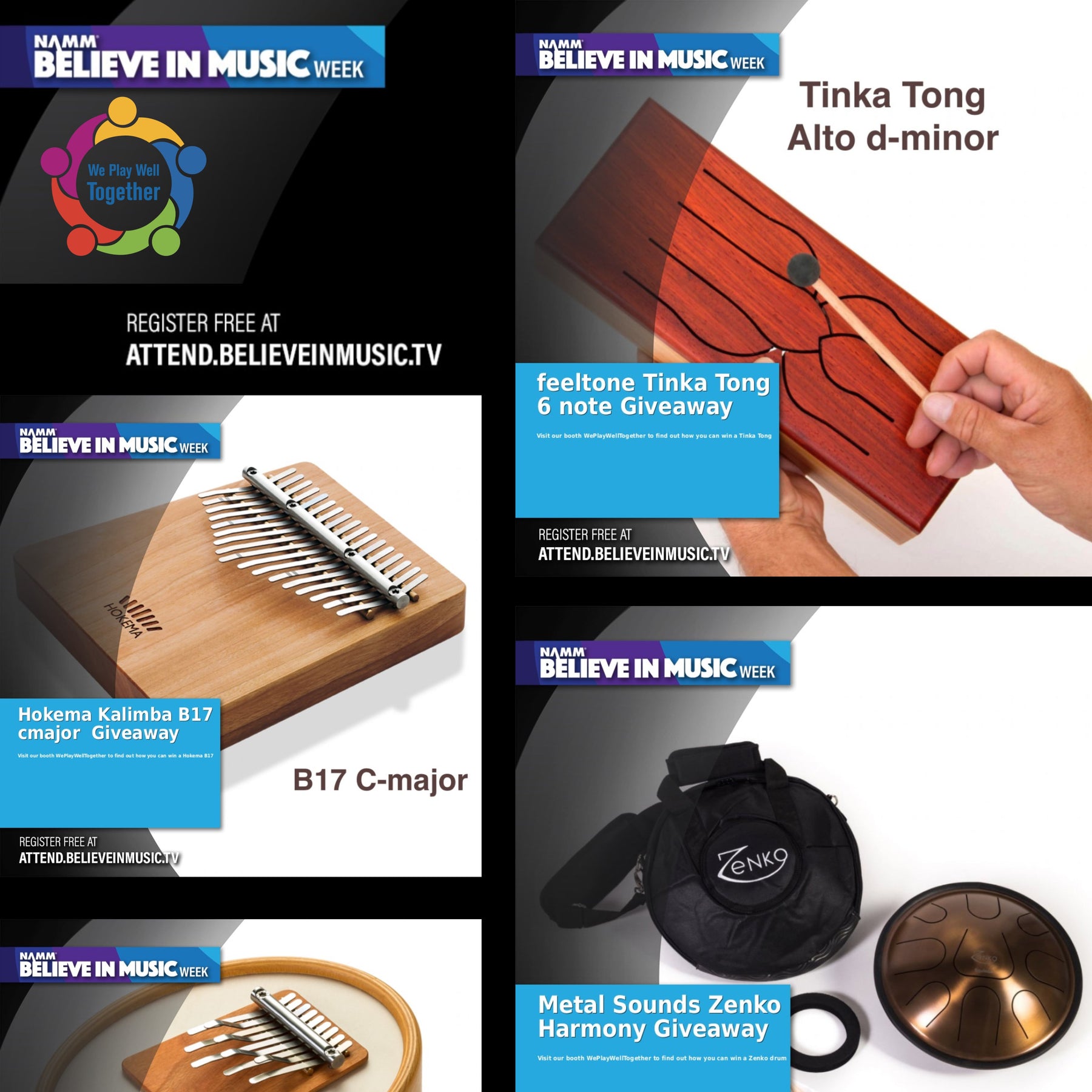 Instagram Challenge - Amazing Free Instrument Giveaways!
As Part of the NAMM 2021 "Believe in Music" Virtual Show, We Play Well Together is running a contest that goes until the end of February when we'll be GIVING AWAY some amazing products including some of our best-selling instruments! 
.
To enter the contest you must: 
.
1) Follow @weplaywelltogether on Instagram
2) Create a Story, Post, or Reel (can be text, photo, and/or video content) where you share which product giveaway you'd like to receive and what's great about it. You MUST tag @weplaywelltogether in your post!
.
You can enter multiple times for more than one item. Extra points will be given if you tag others in your post and encourage friends or followers to post as well!
.
We'll be announcing the winners live on IG on March 1st at 4pm Pacific Time.
.
Winners will also receive Direct Messages on Instagram when we'll ask for your mailing address to ship you the products. You must respond within 2 week's time in order to claim your prize. 
.
Here are the products we're giving away!
Metal Sounds Zenko Drum in Harmony Tuning: 
feeltone Tinka Tong Tongue Drum Alto in d-minor:
Hokema Kalimba New B17 Kalimba:
Hokema Kalimba Sansula Renaissance in Harmony Tuning:
Hokema Kalimba Tuner - (for tuning your Kalimba to alternate keys):
Hokema Kalimba - The Big Sansula Instruction Book:
We Play Well Together Coffee Mug :) 
Good luck!!