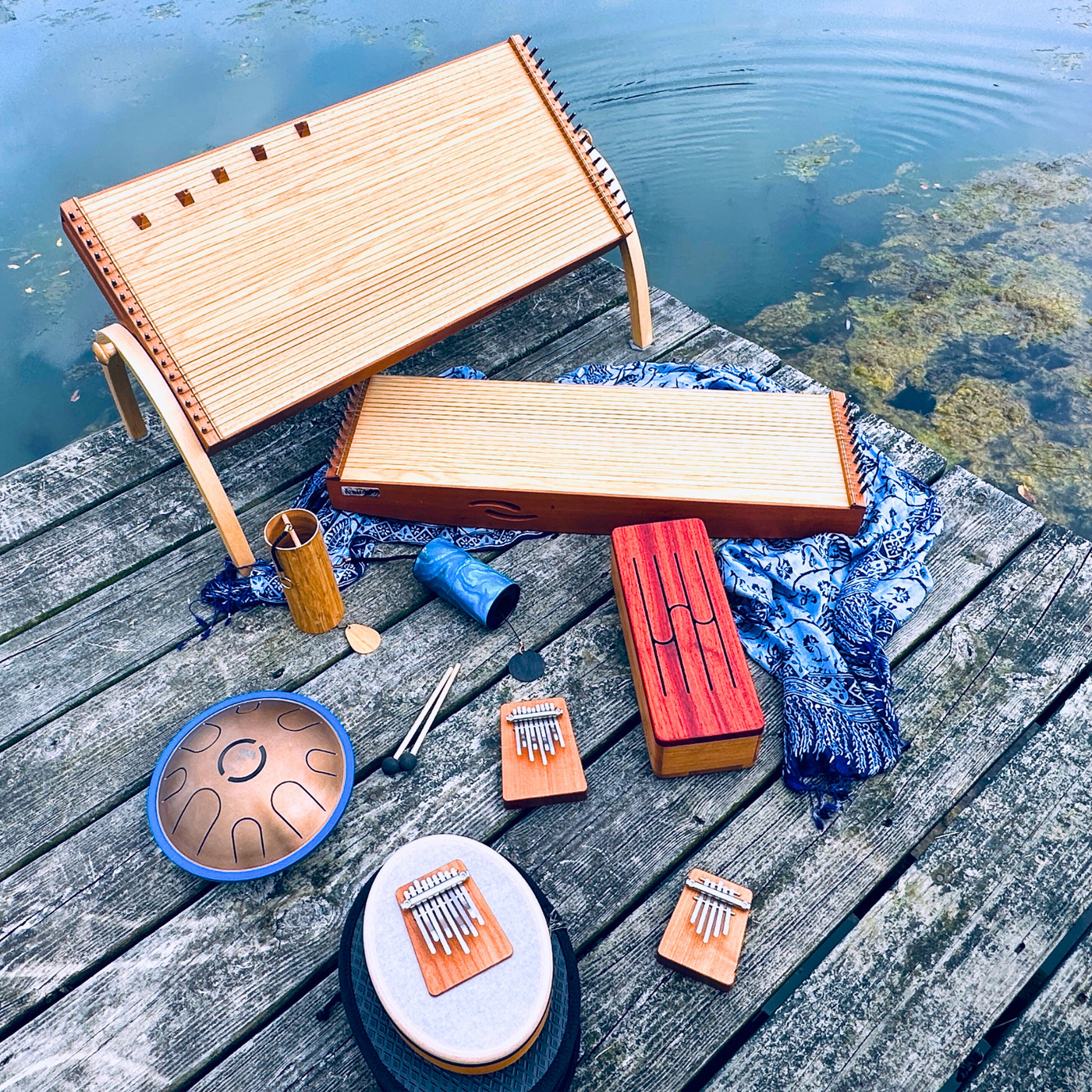 Elemental Soundscapes: Water Collection (D-minor)
Introducing the enchanting Aqua soundscape in D-minor. Discover the feeltone Monolina and Monolini, expertly crafted for beautiful harmonies and their musical companion instruments ( Kalimbas, Metal drums, Chimes) in matching Aqua d-minor tuning. Trust in our handmade instruments for a truly magical experience.
Any of them will work on its own or together.
Explore the Collection and Videos