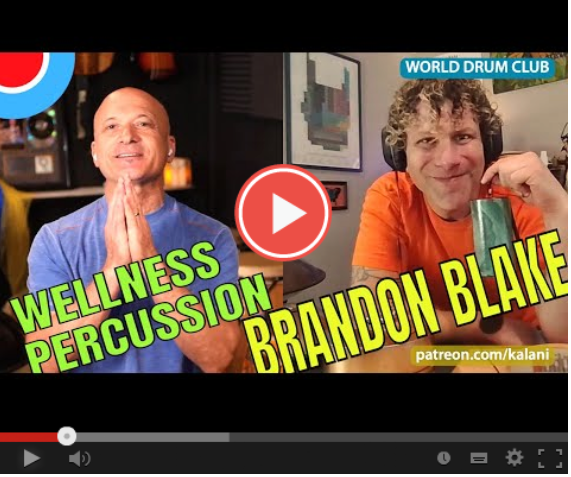 😌World Drum Club: People are loving Kalani & Brandon together
It's finally here: our journey together with "Teacher Brandon" and the beginning of the  6 weeks of live Self-Care Summer School where we'll learn rhythms for well-being in the WELLNESS PERCUSSION live online course.
In our final share with you about Brandon's offering, we invite you to enjoy this long form 30 min interview with Brandon and Kalani Das of World Drum Club.
In it you'll hear stories of Brandon's life including a harrowing chapter where he had to recover from a brain injury, and how intuitive instruments help him along his healing journey as an ongoing support for navigating anxiety and depression. 
We hope you've enjoyed all the free content we've been able to share with you in the past weeks and have learned a new skill or two. We Play Well Together is happy to support your wellness journey and our staff are available whenever you need personal assistance in choosing your next musical companion. 
Play Well!
Gabriele Schwibach & Team