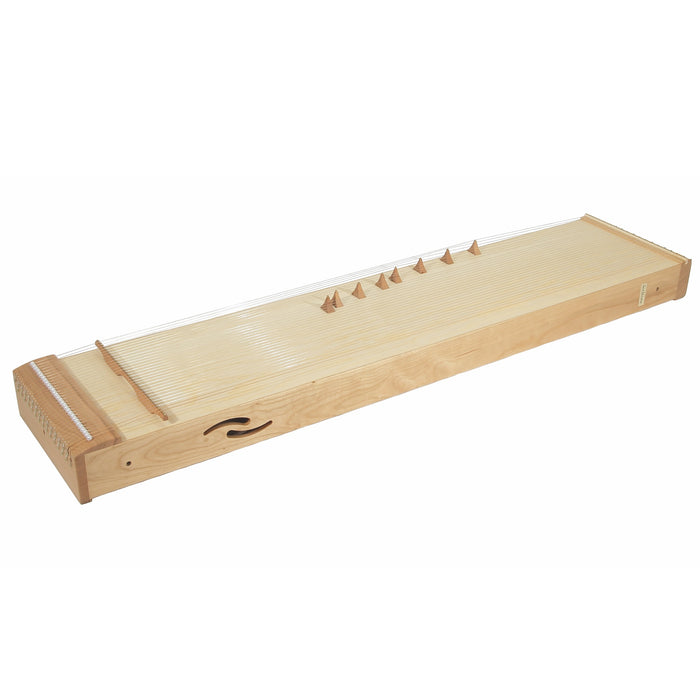 The Concert Monochord - Single Sided - aka XXL Monolina
Original price
$1,657.92
-
Original price
$1,657.92
Has the same tuning as the Monolina C but allows you to create more complex variations using it's bridges and longer strings.
Single-sided monochord suitable for solo play or for accompanying others. It's also a wonderful accompaniment for overtone singing and meditation.
Strings and Tuning: The Concert single sided monochord: is a 30 stringed, single-sided monochord with 20 overtone strings tuned in C, 5 in octave (C) and 5 in fifth (G). With 8 bridges inserted for a melodic accent
Dimensions: 53 x 12 x 4 inches
Materials: Cherry wood and ash, handmade in Germany
Includes: Tuner, tuning instrument, some replacement strings
Training:  Free 30 minute online training
Strum on the strings close to the bridge to create sounds rich in over-tones. Strum in the middle and the sound is more even. At first it seems like you're hearing only one tone, but as your mind relaxes you can notice a full variety of tones and overtones that weave a wistful and subtle melody. It creates a sound experience much like that of a gong.  
Videos and Manuals
User Manual for the MO30K