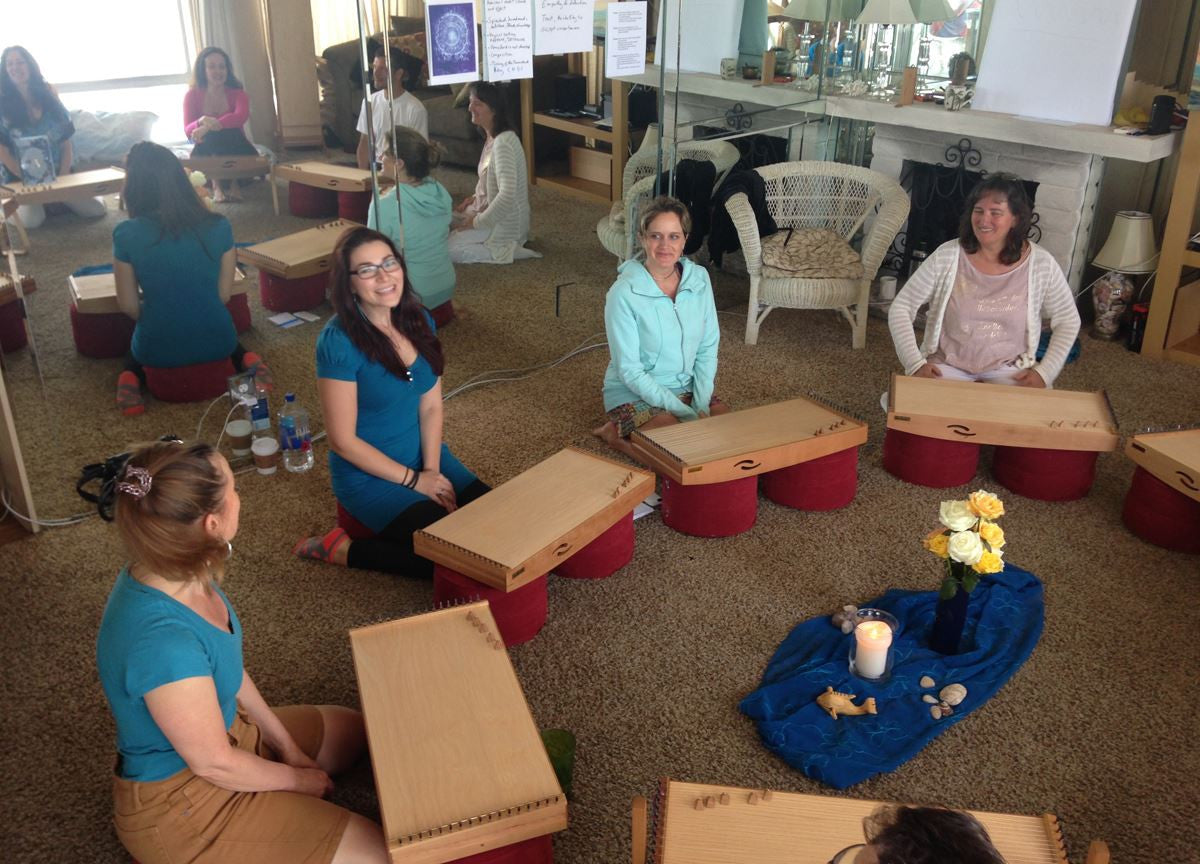 learn how to play the Monochord intensive in Portland Oregon this September
Martina Glaeser Boehme who has developed the monochord trainings from feeltone germany is back for our yearly Monochord Intensive
No musical knowledge required & instruments are provided  
The training is located in the heart of the Belmont neighborhood with ample restaurants; located on the second floor of  the
Tao of Tea building.    3430 Southeast Belmont Street
Portland, Oregon 97214
Level I : The Secret of the Monochord ,                                                                            Sept 8  3 pm till Sept 10 2 pm  $500                                                                                                                       
limited to 8 students per class. You will have a chance to experience the Monochord table, monchair, concert , Monolina and Monolini monochords. Instrument will be provided for the students.
We recommend this training for everyone that would like to learn how to play the monochord
Basic Seminar Level I: The Secret of the Monochord - Learn how to play the monochord.
The monochord is one of the oldest string instrument, which Pythagoras used too and lead to his discovery of the harmonical laws of nature. In our fast past life the monochord with its overtone rich spherical sounds can help us to find equilibrium and tranquility, support our meditations and invites us to dream.
The Monochord is a versatile friend for everyone and not only for musicians, accompanying us while singing, chanting or during storytelling.
The monochords are widely used but many people still have questions on how to use them and how they effect others.
- Are they really simple to play?
- Which of the different kind of the monochord instruments is best for my needs?
- How can I play the instrument, what different playing techniques are available.
These and many more questions will be answered in this training.
The basic seminaris a hands on seminar and through demonstrations and practical exercises you will learn how to use the monochord for mediation or to accompany your voice work.
In the workshop allow yourself to be carried by the sound and spheres of the monochord, receive and relax and learn more about the world of the monochord.
Seminar topics:
  - History of the Monochord
  - Organology
  - How to tune and play the monochord
  - Hands on exercises and learning about different playing techniques
  Everyone is welcome to attend and no musical training or knowledge is necessary to learn
to play the monochords. Enjoy the experience, explore new sound spheres and engage
your curiosity and enjoy tranquility and equilibrium.
 Disclaimer: Nothing on this web site is intended to diagnose, treat, or cure any medical condition of whatever nature, and shall not be construed as medical advice, implied or otherwise. Information on this site is intended to be for educational edification and use only.