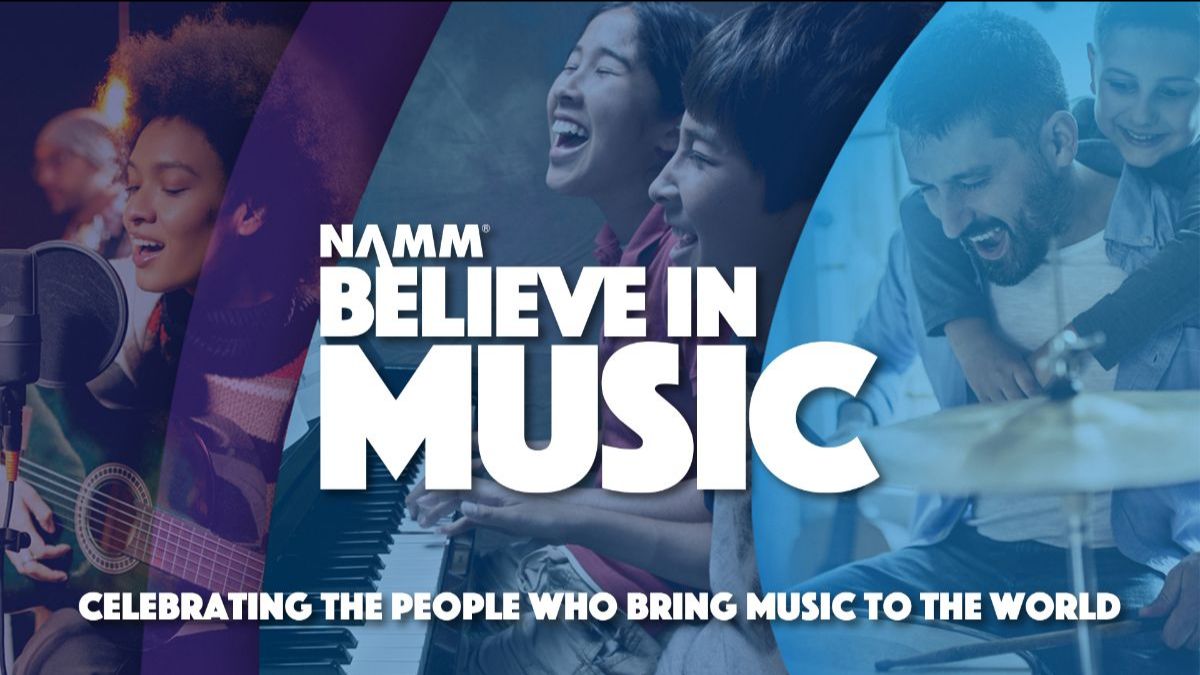 We're back for the NAMM Show's 2022 Believe in Music Week!
Founded in 1901, NAMM (National Association of Music Merchants) has a mission to strengthen the music products industry and promote the pleasures and benefits of making music.
What is Believe in Music?
Believe in Music is the global gathering to unify and support the people who bring music to the world.
Building on the success of last year's Believe in Music Week, this online event will feature a mix of comprehensive programming and professional education as well as an interactive brand pages to connect buyers and sellers – all designed to elevate the innovation and inspiration found across the industry, kick-off the New Year, and look ahead to reuniting in-person at The 2022 NAMM Show (which is scheduled to take place in Los Angeles this June - we hope to attend!)
The online celebration will be held on Thursday, January 20, 2022 and Friday, January 21, featuring a global livestream, interactive brand pages and unique content. Select content will be available on-demand Saturday, January 22 – Sunday, January 23, 2022.
Then check out our latest video montage featuring our favorite handcrafted musical instruments ranging from pocket-sized kalimbas to handpans, to Sound Furniture from feeltone, Hokema & Metal Sounds.
See you at the NAMM Show!