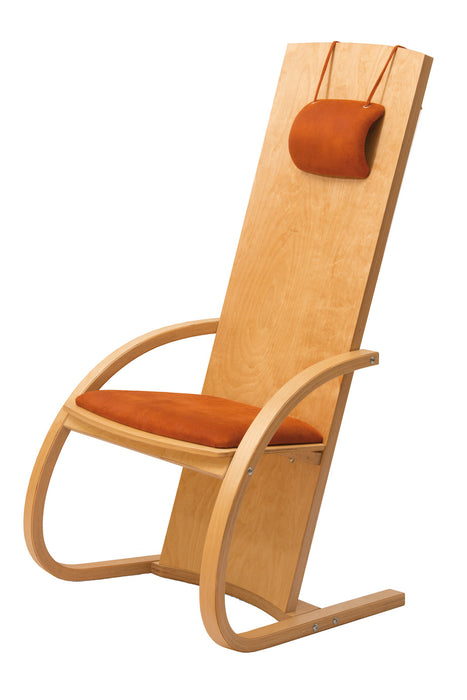 Monchair - Monochord Singing Chair
Original price
$3,340.00
-
Original price
$3,905.00
The Monchair - Monochord Singing Chair is handcrafted in Germany.
The monchair enables an exceptional full-body experience of sound, vibration, and sound massage. Easy to play, and anyone can use it intuitively without any prior musical experience.
Monchair effectively supports your therapeutic work bringing joy and delight. 

Where is the monochord chair used: from Music Therapy, occupational Therapy, Sound Healing and Sound Mediation, Therapeutic Therapies ...
Monochord tuning: 40 strings = 18 overtone strings (d) and 22 bass strings (D)

Tambura tuning:      40 strings = 10 sets of 4 strings (A d d D) repeated

Omchair tuning:       40 strings = 18strings high C# in the middle,
                                    both sides: 8 Bass Cis,1 high octave fifth G#,
                                    1 Bass fifth G#, 1 Bass C#
Included:
Free 30 minute online training.
Tuner, tuning instrument, some replacement strings