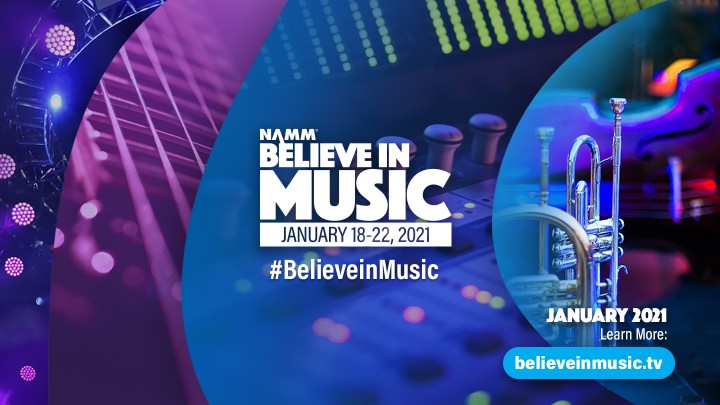 We Play Well Together at the NAMM Show 2021
We Play Well Together is proud to have been presented in a virtual booth at the NAMM Show 2021 "Believe in Music" Week in January! 
We've been attending NAMM in Los Angeles every year for the past few conferences. Due to the ongoing pandemic, The 2021 NAMM Show was all online. Our team got to work building a virtual exhibitor booth and we put together a ton of great video content highlighting our instrument makers and latest products! We'll be highlighting these videos in blog posts and newsletters to our We Play Well Together community in the weeks and months ahead. 
You can still attend NAMM through the end of February - to browse all the digital booths and view recordings of the workshops and presentations on product demonstrations, music industry news, marketing tips, and much more. Just go to: attend.believeinmusic.tv to offer your email address and you're in! 
Be SURE to check out our 15-minute Instrument Maker highlight reel below -produced just for our NAMM 2021 virtual booth featuring the Metal Sounds Company, Hokema Kalimbas and feeltone: