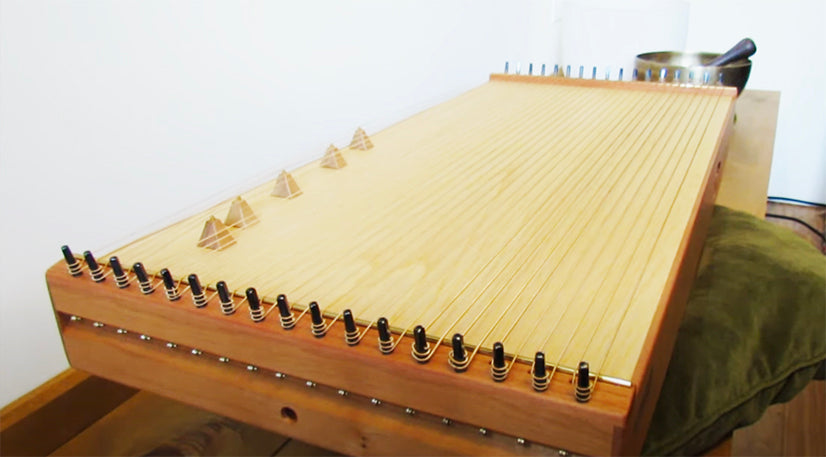 ASMR Monolina Journey Morning Meditation
Morning!

🌞
And now for a little

Monolina Meditation...
Take an 11-minute ASMR Journey with Chelsea Caroline and her Monolina D in 432 Hz.
Though beautifully simple for anyone to play, the monochord is surprisingly diverse in all the different creative ways people play it! While this dreamy drone can be mesmerizing when played in a repetitive fashion, the monochord can also be played with hypnotic rhythms while brining in and out the melody accent notes, as you'll experience in the video below... 
Our monochords are the 34-sring Monolina and 21-string Monilini made by feeltone and they come in 5 different tunings which all offer their own rich tapestry of harmonics.  
Watch and listen to this lovely 11-minute video created by Sound Artist Chelsea Caroline, who gives you information about the Monolina Monochord made by feeltone, then treats us to rhythmic playing on her Monolina D. (Or you may want to hit play, close your eyes and just listen!)
Follow Chelsea Caroline Music on her YouTube Channel
Time to wake up! 

🌞