feeltone Soundwave in Ash or Padouk
The feeltone soundwave is an original design from Ingo Boehme, feeltone created in 2003 and used in private homes and therapeutic settings worldwide.
The Soundwave combines a 40 string monochord with a 4 toned bass tongue drum.
Recline and enjoy a full body experience of sound, vibration and sound massage. Used for meditation, relaxation, therapy treatments, massage.
You will enjoy the  sound and vibration!
Your choice of:
Ash or certified Padouk wood
curved or straight ( with facehole) reclining area
normal width or extra wide
the ash version is also available with a monochord or drum side only
Research with the Monochord Chair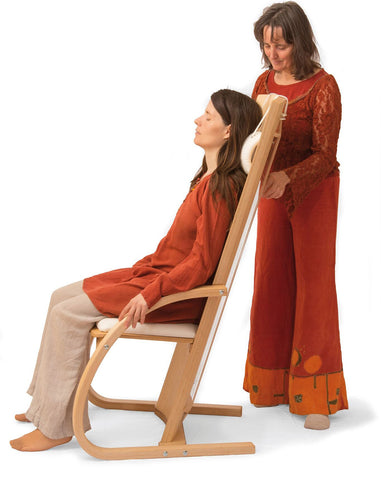 The Monochord Singing Chair: Resonance in Music Therapy, by: Joanne Loewy DA, LCAT, MT-BC, Louis Armstrong Center for Music and Medicine
The Vibrational Singing Chair from feeltone, has served as an important instrument to the patients we serve at The Louis Armstrong Center for Music and Medicine at Beth Israel Medical Center in our Music Therapy program.
Read the Article
We offer Trainings - you are not alone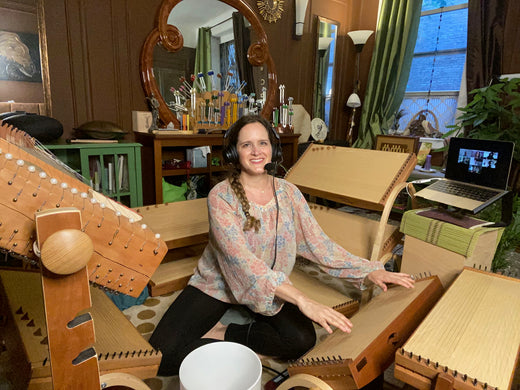 In-Person Monochord Trainings in New York & Los Angeles with Joule L'Adara
Joule L'Adara, MFA is a certified trainer for feeltone instruments. This hands-on intimate intensive workshop will give you the opportunity to play, experience, and learn more about the feeltone Monochords including the Monolini and Monolina body therapy monochords plus the larger Concert and Meditation Monochords.
Find out about the upcoming Monochord Trainings