feeltone Kotamo Concert & Meditation Monochords
These instruments can be played in an upright or horizontal position.

KoTaMo: 3 in one, Koto , Tampura and overtone & bass strings
Mediation monochord: 60 strings - overtone and bass
Mediation monochord with Tampura
Single sided large monochords - aka XL Monolina's
We offer Trainings - you are not alone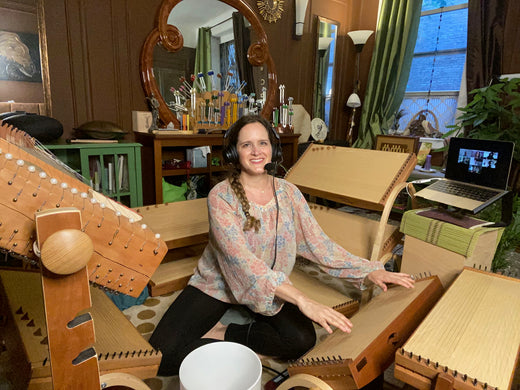 In-Person Monochord Trainings in New York & Los Angeles with Joule L'Adara
Joule L'Adara, MFA is a certified trainer for feeltone instruments. This hands-on intimate intensive workshop will give you the opportunity to play, experience, and learn more about the feeltone Monochords including the Monolini and Monolina body therapy monochords plus the larger Concert and Meditation Monochords.
Find out about the upcoming Monochord Trainings