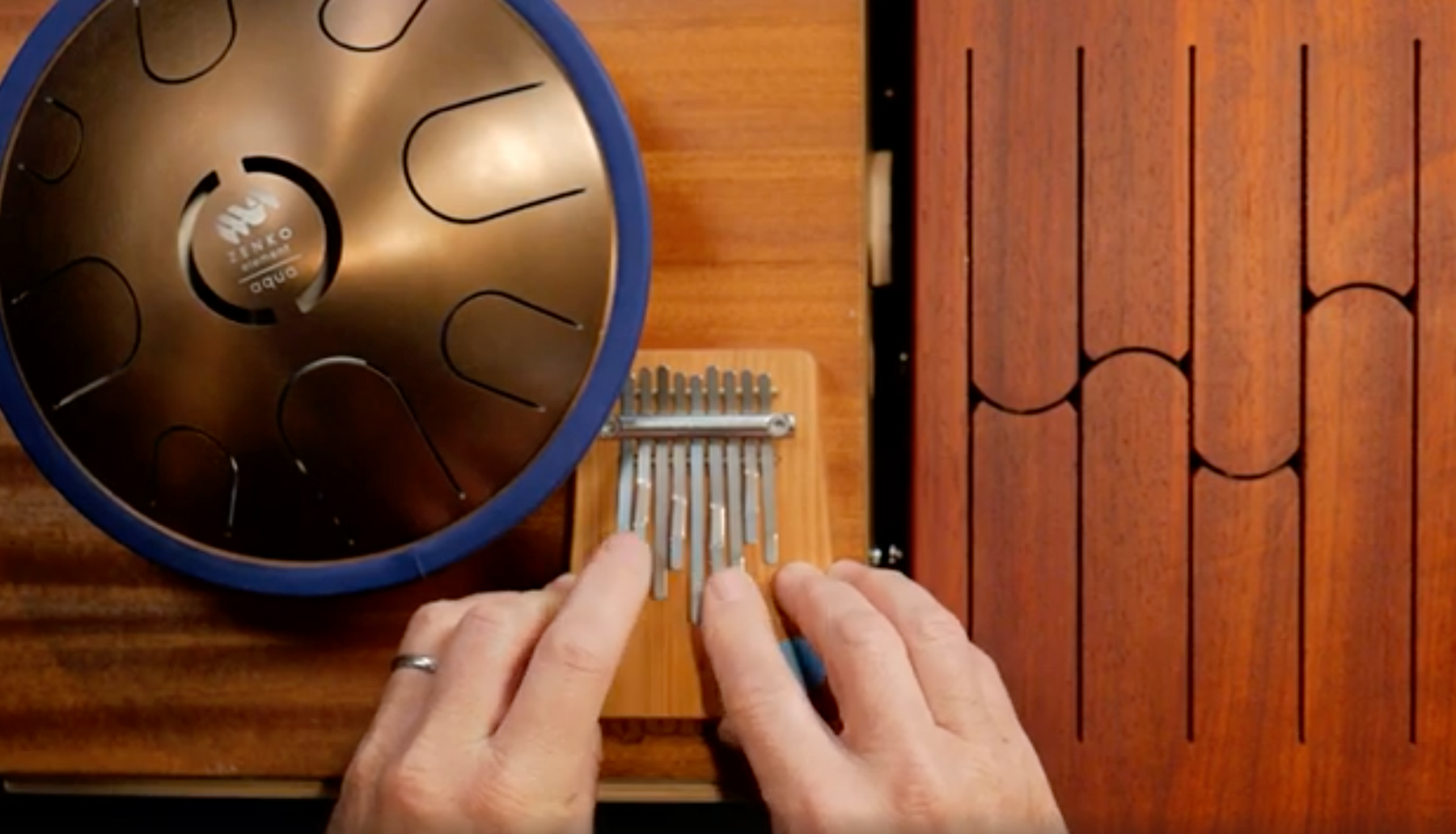 Our New Livestream Series on YouTube & Facebook Live!
We're Launching 

a New Livestream Series

for 2023 

with our friend

Kalani Das 
o
f YouTube's WORLD DRUM CLUB
Watch this short video below recorded from a recent livestream Kalani gave on his World Drum Club YouTube channel playing our instruments while utilizing a live looper. On Sunday, January 29th, Kalani will be joined by We Play Well Together's Joule L'Adara to talk about how the instruments are played in this video, offer more live demonstrations and interact through a Q&A format. Come with any questions you have about playing intuitive instruments and we'll be ready to answer! 

Kalani has been a long time friend and collaborator of We Play Well Together, so we've decided to join forces this year and offer a monthly Livestream where we can offer special interaction opportunities with our audience and customers. Look out for this on the last Sunday of the month on our YouTube Channel and Facebook Page. 
Our First collaborative Livestream with Kalani is:
Sunday, January 29th
1pm PT/ 2pm MT/ 3pm CT/ 4pm ET
For this livestream, we'll be playing well with the following instruments: Koshi Chimes, Zenko Drums (metal tongue-drums made by Metal Sounds), Tinka Tongs (wood tongue-drums made by feeltone), Kalimbas (made by Hokema), feeltone Monochords and more! 
Don't worry if you miss the live broadcasts - the videos will be viewable after the fact on our WE PLAY WELL TOGETHER  YouTube Channel and Facebook Page.) 
We look forwarding to PLAYING WELL WITH YOU in 2023