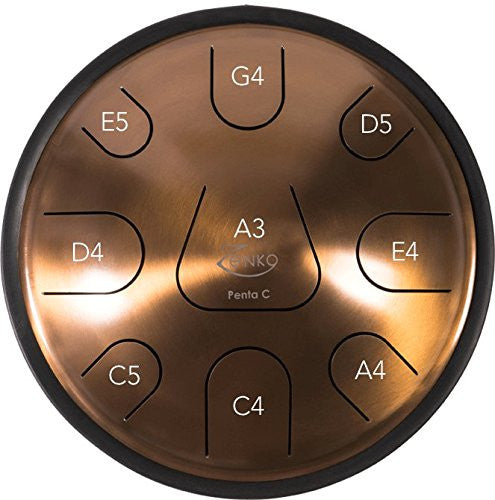 Zenko drum floor model sale
Save

$226.00
Save

$226.00
Original price
$425.00
-
Original price
$425.00
The Zenko is a stainless-steel tongue drum (also called a "tank" drum or "hank") designed and created by Metal Sounds in France. The drum can be played by both beginners and experienced musicians alike. The Penta C is a wonderful accompaniment to other instruments in C major harmony.

C major pentatonic (repeating) scale 9 notes: A3 C4 D E G A C5 D E
Dimensions: Weight: 6.17 lbs, Diameter: 12.6 inches, Height: 5.12 inches
Materials: Stainless steel
Includes
: 
Deluxe bag 
Support ring
A pair of sticks
The Zenko spreads sound in smooth, soft waves. Its high harmonics content is the result of perfect tuning that remains stable over the years. It produces different sounds depending on whether you play by hand or using sticks.