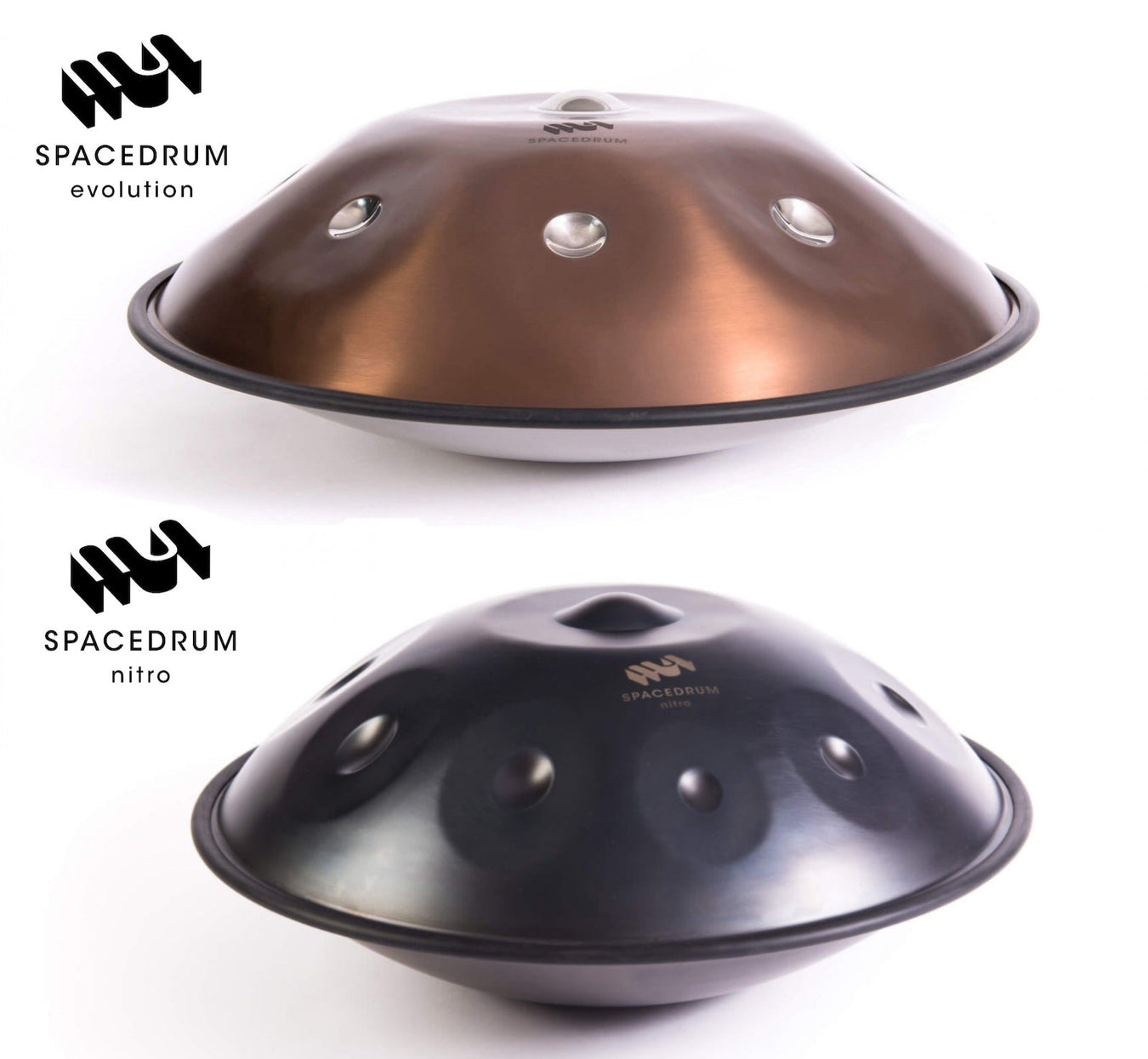 Spacedrums - handpans from Metal Sounds - Build to order - 2-4 weeks
The Spacedrum, a member of the Trinidad steel drum and the Hang family, is a melodic metal percussion instrument designed by

Philippe Maignaut and manufactured by the Metal Sounds team in the south of France. 
We offer two versions of our spacedrum (Watch a comparison video and read more in our Blog)
Spacedrum Nitro - nitrided steel, short sustain.This type of handpan or pantam is designed for musicians, percussionists and everybody who wants to groove to the music. The sound is soft and round, while the tones are precise and offer a choice for all percussive technics, when either played soft or dynamically.
Spacedrum Evolution - stainless steel, long overtone rich sustain. It is extremely easy to play, strong and powerfull with a sustained resonance. This is the perfect handpan for music-therapy or relaxation.

We have a partnership with them :
just enter the coupon code WEPLAYWELLTOGETHER and get $30 on their courses."
MasterTheHandpan is an online school that teaches beginners and experienced musicians, teacher David Charrier Get access to more than 65 tutorial videos: progressive lessons, an effective path that moves you forward step by step.
An immersive point of view: tutorials are filmed from the top, so you can easily follow the movements of David's hands and reproduce his technics and tricks.

Filters